High value crops refer to non-traditional agricultural food crops such as :
Vegetables
Fruits
Flowers
Houseplants and foliage
Ornamentals
Condiments
Spices
Most high value agricultural food crops are those known to have a higher net return per hectare of land than staples or other widely grown/conventional crops. These crops have the following characteristics:
They have a relatively short period of maturity
They have high market demand.

The definition of high value crops may include coffee and cocoa but these are traditional cash crops. A particular feature of high value crops is that they often do not form part of the customary diet of the local population and are mainly grown for their cash values in domestic and export markets.
They therefore generally have a monetary value higher than staple crops in emerging and expanding local, national, regional and global markets. High value crops and products present an ideal opportunity for the poor in many developing countries to increase their income by participation in commodity value chains, provided there is effective vertical coordination to ensure that supply is in relative balance with demand.
Input supply systems for high value crops
High value products require high levels of inputs such as fertiliser, herbicides and pesticides and water supplies at sustained regularity (irrigation). There is need to undertake research to establish effective uses of such inputs, and also local irrigation systems and how to get small-scale farmers to effectively manage farm water schemes. With a sight on organic production, it is necessary to research on locally adapted, integrated crop management strategies that would meet market demands.
Unlike commonly grown crops like grain and vegetables, specialty crops are not widely grown and bring higher prices for growers. It's not unusual to find growers earning thousands of millions per acre with these unique cash crops. All of these high vale crops listed in this article are easy to grow and produce above average income from a small plot of land.
Post-harvest Technology
There is need to conduct research and generate knowledge suitable for smallholder producers about post harvest management and required technologies. Research that would assist smallholder producers to address the following: quality deterioration due to improper harvesting, management systems after harvesting, food standards and grading, preventing contaminations, on-farm value adding processing methods, are all relevant themes.
New heating technology, such as the use of micro-waves and freezing, e.g. cryogenic, and appropriate packaging may be of relevance, but needs research to adapt to local situations. Analyses of the sanitary and phytosanitary conditions, and ways to enable farmers take actions and processes that would ensure adherence to these is important.
In a broader context, beyond producers, countries have to research and develop efficient storage and distribution systems capable of using raw materials from smallholder traditional producers. High value crop processing industries, that links well with smallholder producers, will have broader rural development implications, particularly in relation to rural employment. Such developments may contribute towards reversing the rural urban migration pattern observed across different countries.
Here are some high value crops worth growing: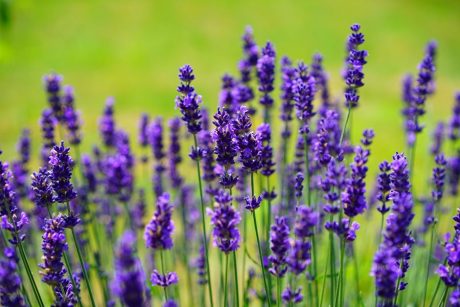 1. Lavender. Lavender farming can produce above-average profits for small growers, as it is such a versatile crop. The fresh flowers are sold in bundles or used for lavender oil. The flowers are also easy to dry, for sales to florists and crafters to make wreaths and floral arrangements. Lavender is also used to make value-added products such as sachets, herbal pillows, aromatherapy products and skin care products like soap. That's the charm of growing lavender…nothing is wasted.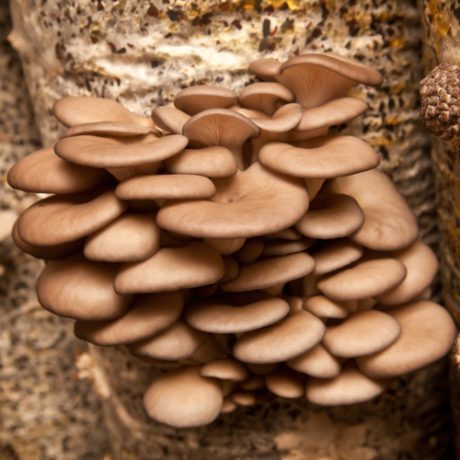 2. Gourmet mushrooms. Mushrooms are an ideal specialty crop for urban farmers, as they are grown indoors and produce a very high return per square foot. The two most widely grown gourmet mushrooms are oyster and shiitake, which are available fresh or dried in many grocery stores. Oyster mushrooms are especially productive, and can produce up to 12 Kg per square foot of growing area every year. Although both oyster and shiitake can be dried, most are sold fresh.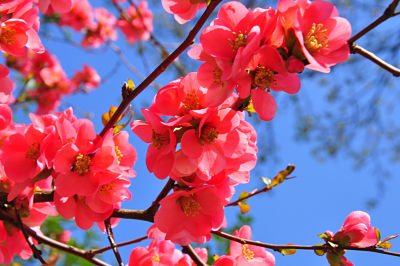 3. Woody ornamentals. Also known as woody stems, woodies are trees and shrubs whose branches are harvested and sold to florists and individuals for arrangements and craft products such as wreaths. Most woodies have colorful stems, like Red Twig dogwood, odd stems like curly willow or stems with attractive berries, buds or flowers. Some of the well-known woodies include holly in winter, pussy willows in spring and forsythia and hydrangeas in late spring and summer. Unlike annual plants like vegetables, woodies can be harvested over and over again for decade.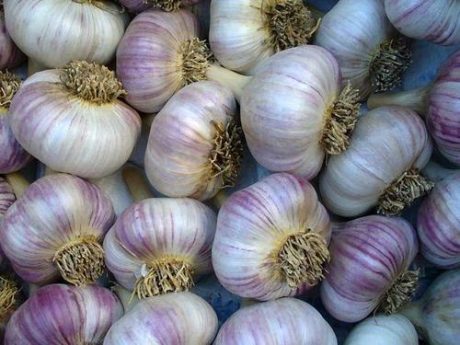 4. Garlic. The payoff on growing garlic can be big for those who grow "gourmet" garlic. There are 3 types of gourmet garlic, also called hardneck garlic. They are Rocambole, Purplestripe and Porcelain, and once you have experienced their superior flavor, you'll never want to go back to ordinary garlic again. That's why customers are willing to pay high prices to get their favorite varieties. Another grower and customer favorite is Elephant garlic, whose large, mild cloves which commands higher prices. In good soil, an acre of Elephant garlic can yield 7,000 Kg. It is very hard to lose a crop of garlic crop, as it tolerates a wide range of soil and weather conditions. That's why some growers  call garlic the "mortgage lifter."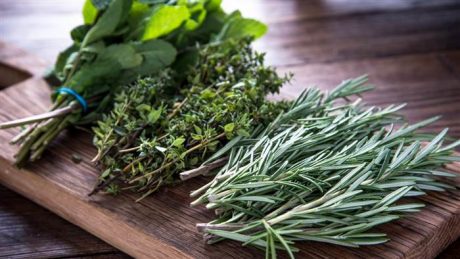 5. Herbs. The use of herbs has enjoyed impressive growth in the last two decades as more people began using fresh herbs for cooking, medicinal herbs and value-added herbal products such as soaps, candles, teas and bath oils. The biggest herb demand is for fresh culinary herbs for grocery stores and restaurants. Quite a few growers also supply new and regular customers at the community farmer's markets. A popular value-added item there is a 4-herb windowsill size "instant' herb garden, ready to start snipping. Other growers find dried culinary herbs in packets sell well at the farmer's market. With hundreds of choices, including a broad range of ethnic herbs for serious cooks, growers can thrive with fresh herbs.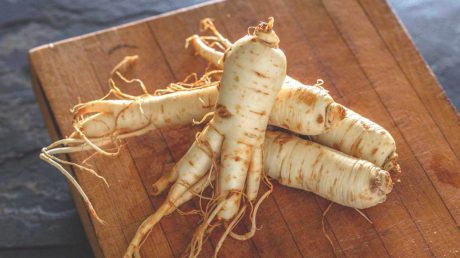 6. Ginseng. Nicknamed "green gold", the value of this plant is in it's slow growing roots. Asians have valued ginseng for thousands of years as a healing herb and tonic. Even though growing ginseng requires a six year wait to harvest the mature roots, most growers also sell young "rootlets" and seeds for income while waiting for the roots to mature. Over the six year period, growers can make thousands of Dollars on a half-acre plot from seeds, rootlets and mature roots.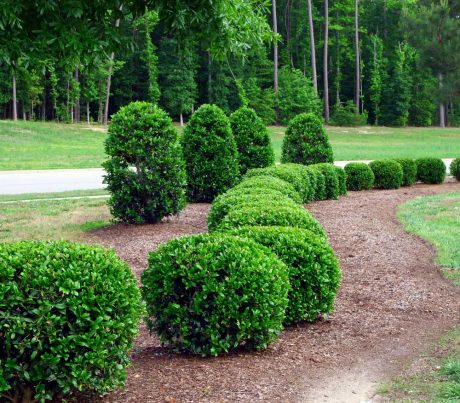 7. Landscaping Trees and Shrubs. Many small backyard plant nurseries are enjoying success on a small scale. Those that specialize in unique or hard-to-find tree and shrub varieties can charge premium prices and still sell out each year. The secret to success is finding a "niche" that you enjoy, and then growing the varieties that simply can not be found at your average plant nursery.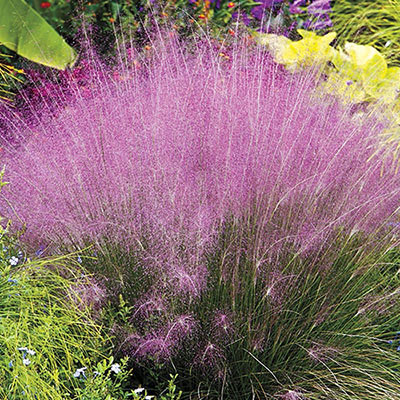 8. Ornamental Grasses. Because ornamental grasses are drought-tolerant and low maintenance, landscapers are using more and more of them, as are homeowners. Because there are hundreds of shapes and sizes, they can be used for everything from ground covers to privacy screens. It's easy to get started growing ornamental grasses, as you simply buy the "mother" plants and divide the root clump into new plants as it grows. Using pots, it's possible to grow thousands of plants in a small backyard nursery.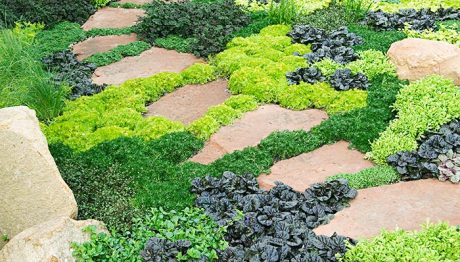 9. Ground Covers. Due to high labor costs and water shortages, ground covers are becoming the sensible, low-maintenance way to landscape. Growers like ground covers too, as they are easy to propagate, grow and sell. Ground covers are an ideal cash crop for the smaller backyard plant nursery.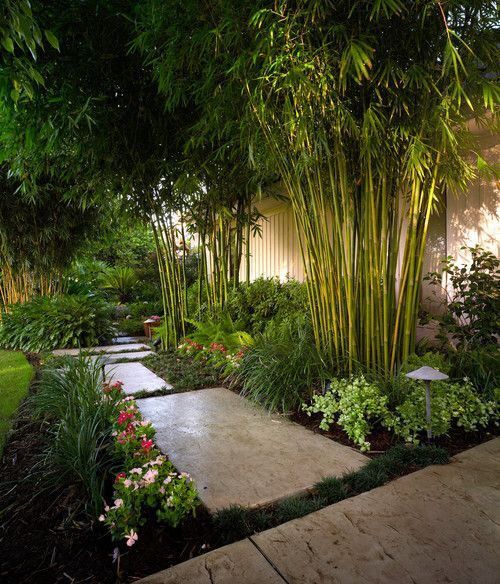 10. Bamboo. Landscapers and homeowners are paying dearly for potted bamboo plants, and many growers are finding it hard to keep up with the demand. Why is bamboo so popular? It's a versatile plant in the landscape, as it can be used for hedges, screens or as stand-alone "specimen" plants. Bamboo is not just a tropical plant, as many cold-hardy varieties can handle weather extremes. Using pots in a bamboo business, it's possible to grow thousands of dollars worth of profitable plants in a backyard nursery.
Given the right care, any of these specialty crops can grow into a sizable income for farmers, and bring years of satisfaction to customers.
Importance of Information Systems in growing high value crops
High value products require producers and traders who are knowledgeable, up-to-date and well informed about local, regional and export markets and also means to readily access those markets. Market information is therefore crucially essential. Meeting regulatory and commercial standards is an additional challenge in the case of high value crops compared with non-traditional crops.
There is need for research and development for strategies to impart such knowledge and skills amongst smallholder producers, or to service providers focusing on smallholder producers.
Continued research in this area is crucial because high value crops' markets are dynamic and new innovations emerge rather continuously.